With Halloween upon us, please keep in mind a lot of little people will be visiting your home. Be accepting. 
Keep in mind that while Halloween is a fun, exciting, adventurous, yummy holiday for many…it is equally overwhelming, scary and and just too much for some kids. This is why I am sharing this PSA that's been floating around the internet (well mostly facebook) these past few weeks. If you haven't seen it, chances are your friends have not either. There is such a fabulous message here, let's be sure to share with all!
You can click on the words/graphic below and drag it to your desktop to post on Facebook, or head over to http://www.facebook.com/halliebulkinbiz and share the one I posted that looks like this: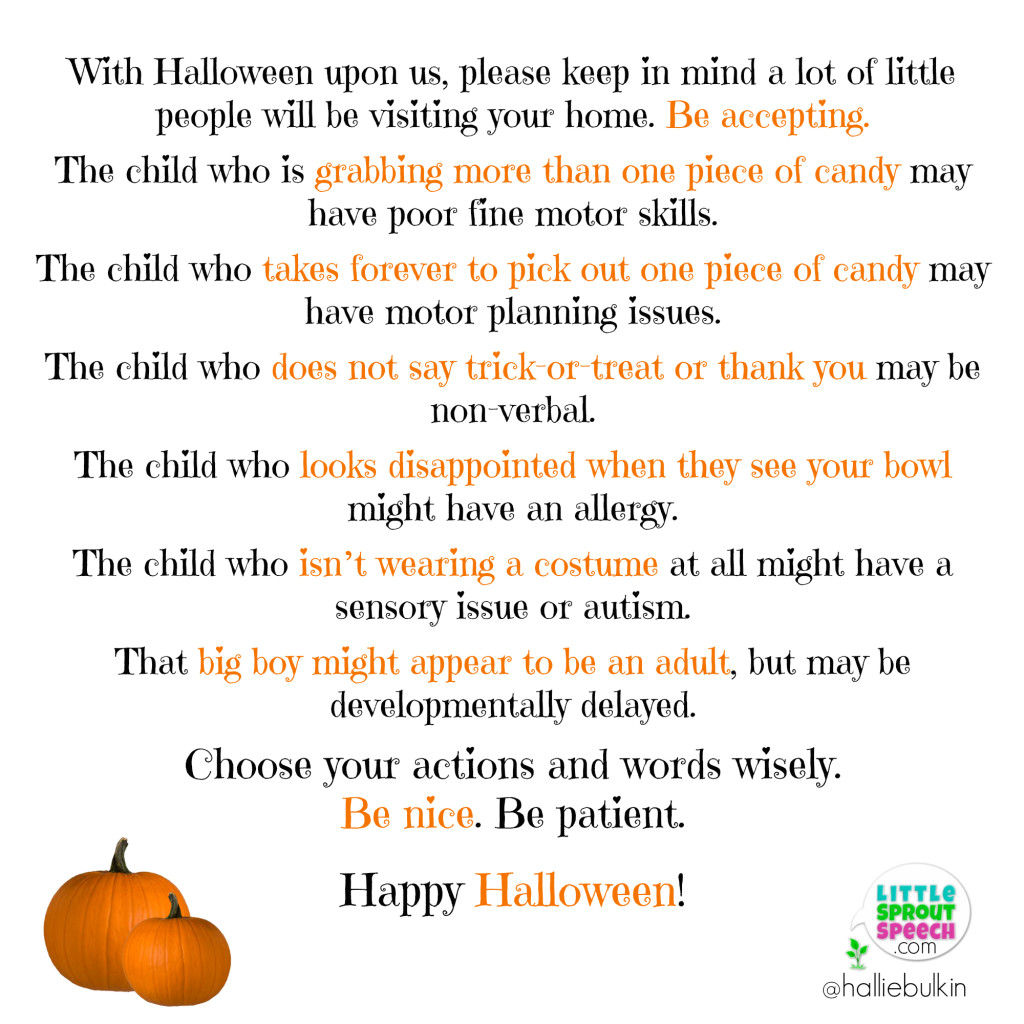 Lastly, if your child is nonverbal, head over and get your free trick-or-treat sign that I created for your kiddo to wear!
Here's to a happy, safe and successful Halloween for ALL!