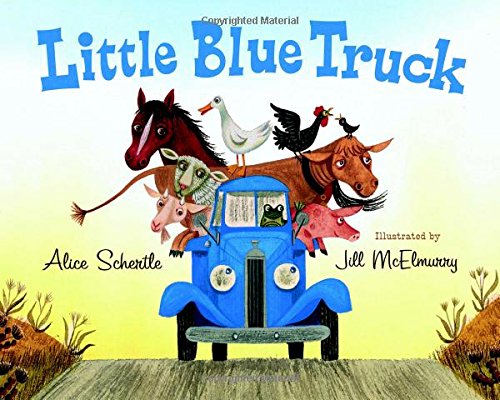 Theme of the Month
Friends
Book of the Week
Little Blue Truck
By Alice Shertle
Color of the Week
Blue
Song/Nursery Rhyme of the Week
Make New Friends
A circle is round, it has no end,
that's how long I want to be your friend.
Make new friends but keep the old,
some are silver and some are gold.
Letter of the Week
T for Truck
"Every letter makes a sound, T says tuh!"
Snack of the Week
Make cupcakes with a friend this week.
Use the cupcake toppers found in the PARTY KIT here.
Art Project of the Week
Check out the FREE activity kit here.
Field Trip of the Week 
Have a party and invite a friend over.
Use the PARTY KIT (it's free!) and have fun!!
App of the Week
You can get a digital version of the book
here
!!
——-
We are here to serve YOU! Hop on over to our Facebook page and say hello!
With Love,
Hallie
P.S. Please note the affiliate link included with book title for your convenience.