With the thousands of apps that keep hitting the app store, it can be so overwhelming to know which apps may be good for your little one! Since there are so many studies out there that show the use of an iPad and the various learning apps can be extremely beneficial in supplementing therapy services for children with autism, I wanted to share some of the apps I recommend most often!
Here is one tip that I can give you when you are searching around, search for the skill you want to teach the child (e.g., preschool ABC's or following directions) rather than "apps for autism" to get the best selection to choose from. While the following list includes some of my favorites for various skills and purposes, you may find that your child enjoys some but not others. There is no perfect app for any one child so just keep that in mind and think about the skill you are trying to teach when searching for other apps amongst the crazy sea of apps available!
Here are some of my favorite apps at the moment: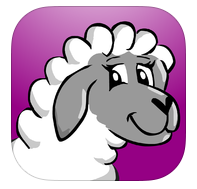 This app is great for learning animal & vehicle sounds. Get it here.
Text to Voice App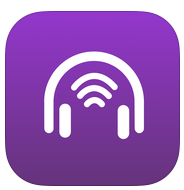 This is a great one that some of the younger and/or older kiddos can benefit from. I actually use this one myself! It converts PDF files, MS Word documents, and e-books into spoken words. Get it here.
You can create your own books, add music, narration, video and more! It can be kid-friendly or adult-friendly so this one is great for all ages (you will just have to assist your little ones in creating the book if they are too young to do it themselves). Get it here.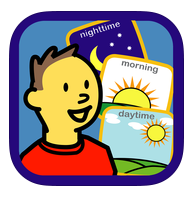 This app is fantastic for helping children with daily routines (morning, day, night), understand and control feelings, and improve their ability to wait! This app really covers quite a bit and can really help your kiddo! Get it here.
The my playhome series is wonderful! It is a digital dollhouse that has just about everything in it. You can use it to teach social skills, vocabulary and much more if you are using it with your child. On their own they can explore the various rooms of the house, what's found in them and how the house functions. It was created so children as young as 2 but as old as 8 can be entertained and learn great skills from this app! Get it here.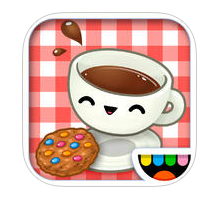 I LOVE the Toca Boca apps. Be sure to check out the other apps they offer. I tend to use this app to work on social skills, creating and hosting a tea party, dealing with things like serving others, cleaning up spills and much more! I have also used it to work on sequencing with kiddos. Like I said, be sure to check out the other Toca Boca apps. The kids really LOVE them! Get it here.
iTube lists
I love this one because it allows you to save youTube videos and restrict your child's access outside of these lists of saved videos. It's great since the YouTube parental controls are limited (and don't work!) Get it here.
8. Speech with Milo: Sequencing
Created by a speech pathologist, the speech with Milo apps are popular on my iPad! This particular app helps with learning the order that things occur (going to school, getting and pouring milk, etc). This is a great skill to work on with your kiddo. Sequencing can be very regulating and help children learn order, which can be applied in other areas of their life as well. Get it here.
Hamagutchi apps rock my world! I use them on a daily basis with clients. One of my favorite for children who appear to be pre-verbal (or as some may believe, nonverbal), this is a very motivating app to get a child attempting to say their first phrases! This one has kick-started quite a few of my clients speech production abilities! Get it here.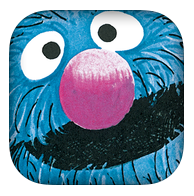 This one is POPULAR!! Most of the kids will hop on the iPad and want to go right for this book! There is so much that can be done with this app but the important piece is it is a great way to get your kiddo into books via the iPad (if reading or attending to books is not a strong point for them). Enjoy a journey with one of our favorite furry blue monsters! Get it here.
AND…ONE BONUS APP!
Since I have yet to mention an ABC app and all of the kids are also drawn to this one, I couldn't imagine not including it in this list…
SUPER WHY!
This app by PBS kids is great for identifying letters, practicing rhyming words, tracing letters, and selecting words to finish stories (which can help with reading comprehension for some of our older kiddos). Get it here.
I hope you enjoy these! I have so many favorite apps that there will be more lists to come! Enjoy these 🙂
With Love,
Hallie