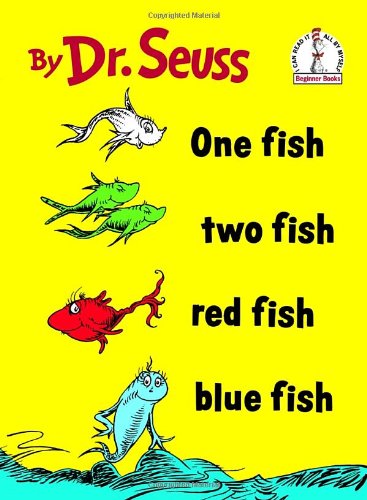 Theme of the Month
Dr. Suess
Book of the Week
One Fish Two Fish Red Fish Blue Fish
By Dr. Seuss
Color of the Week
Blue
Of course we had to pick a color from the title of the book.
Point out all the blue in the book after you have read through it once.
Then go on your weekly hunt around your house looking for blue!
Song/Nursery Rhyme of the Week
Happy Birthday to You!
With Dr. Suess' birthday coming up on March 2
Practice "Happy Birthday To You."
If your child doesn't have the words yet,
You can encourage them to hum (show them how)!
Every child loves the happy birthday song!
Letter of the Week
F for Fish
"Every letter makes a sound, F says f-f-f!"
Snack of the Week
Goldfish
Have colored goldfish for snack this week!
You can eat them on a blue place mat
(that you made yourself or that you purchased)
and have the fish swim around the sea!
Work on sorting goldfish by their colors:
Red fish in one pile, blue fish in another, etc.
Then you can count the red goldfish,
count the blue goldfish and so on!
Art Project of the Week
Make Dr. Suess a birthday card!
Dr. Suess' birthday is coming up March 2.
BONUS: Here is a printable download of coloring pages.
If the page with the maze is too advanced ~ just let your little sprout color it.
Don't forget to use our color of the week, blue!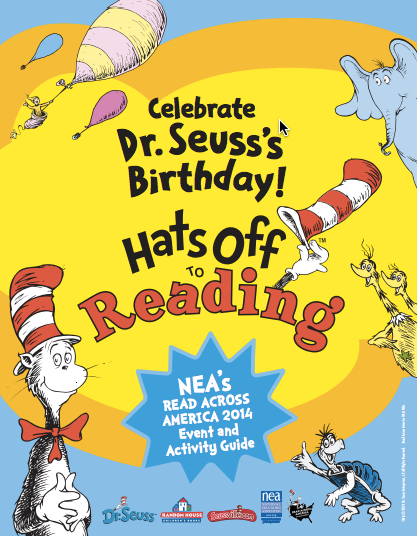 Field Trip of the Week
Have fun playing games on the seussville.com site!
App of the Week
Get a very interactive version of the story here!
One Fish Two Fish Red Fish Blue Fish – Dr. Seuss
——-
We are here to serve YOU! Hop on over to our Facebook page and share your favorite toddler apps with us!
Have fun with the Dr. Suess & the fish theme this week!