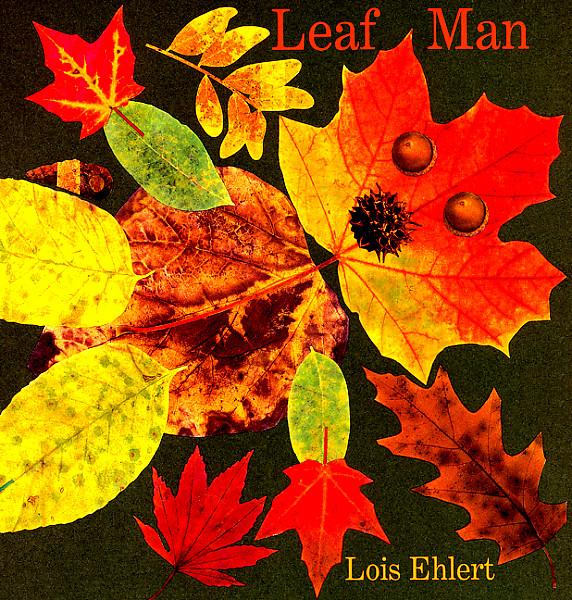 Book Club Week 8:  Leaf Man

By Hallie Bulkin
Welcome to our 8th week of Book Club! Here we are with another "classic" preschool book that I could not imagine skipping this year, Leaf Man. There are so many leaves and so many colors falling from the trees right now so let's take advantage of that!  Enjoy!
Theme of the Month
Fall
Book of the Week
by Lois Ehlert
Hint: Focus on descriptors/opposites this week (colors, crunchy/not crunchy, bumpy/smooth, big/small, long/short, etc.).
Color of the Week
Red
Label 5 new red things a day!
(Don't forget the red leaves!)
Song/Nursery Rhyme of the Week
Autumn Leaves Are Falling Down
(Sung to the tune of "London Bridges")
Autumn Leaves are falling down, falling down, falling down.
Autumn leaves are falling down yellow, red, and brown.
Pick them up and squeeze them, CRUNCH! Squeeze them, CRUNCH! Squeeze them, CRUNCH!
Pick them up and squeeze them, CRUNCH! The leaves are crunchy.
Feel the edges, are they bumpy or smooth? Bumpy or smooth? Bumpy or smooth?
Feel the edges, are they bumpy or smooth? They feel __(fill in bumpy or smooth)___.
[You can continue the last verse with other opposites and describing words!]
Letter of the Week
L for Leaf
"Every letter makes a sound, L says el!"
Snack of the Week
Make and Decorate Leaf Cookies​
Go to a dollar store or local art store and find some leaf-shaped cookie cutters like these!
Use your favorite sugar cookie recipe and make cookies.
Baking is a great activity to work on following directions,
sequencing the steps from start to finish and much more!
When you are done, decorate with frosting and sprinkles or your favorite edible decorations.
Have fun!
Art Project of the Week
Make Your Own Leaf Man!
Field Trip of the Week
Go on a leaf hunt – find different colors, sizes, shapes, textures for the project!
App of the Week
I Like Fall
This app is especially great for working on repetition of fall vocabulary and short phrases/sentences.
If they are too long you can have your child repeat back 1-2 words of a phrase on each page.
You can also use this to work on pointing skills ("point to the red leaf") and see how your child does on this task!
We are here to serve YOU! Hop on over to our Facebook page and
share your favorite toddler apps with us!
Have fun with the Fall Leaves theme this week! Next up is one more week of FALL before we head into Thanksgiving!
With Love,
Hallie