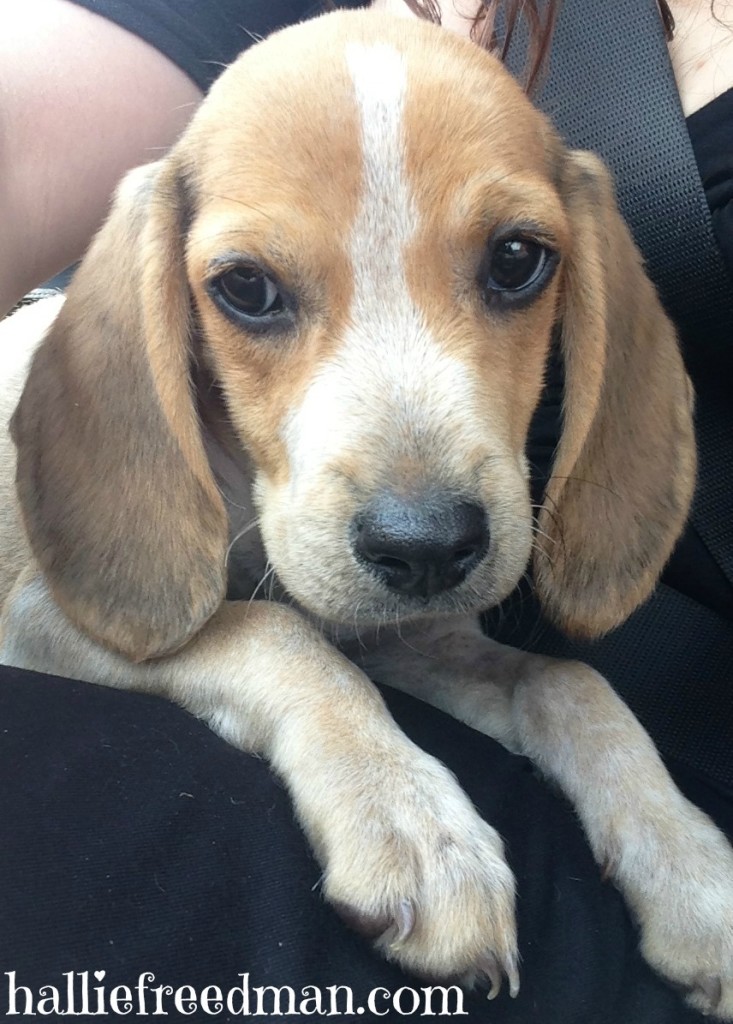 Dogs For Autism
By Hallie Bulkin
Well the little guy you see in the top of this post is Coby, our new puppy 🙂 He is not a service dog and I do not plan to give him up (sorry guys!) even though he is sitting here trying to knaw on my favorite blanket!! But when we went to adopt him I had a great conversation with the owner of the rescue and we got to talking about Dogs for Autism and disabilities.
I have always been a dog person and have been waiting a LONG time to get my own dog. I always claimed our family pet, Shayna, as my dog but really she was my moms. So Coby is allll mine (well, I guess I will share with Vlad). But I digress…
Service dogs have changed many families lives for the better. When you have a child that receives a diagnosis including but not limited to Autism, Hearing Impaired, Diabetes, Fetal Alcohol Syndrome, Seizure Disorder; rest assured that your child's safety may not always have to be a big concern. Service dogs can improve both your child and your quality of life.
There are numerous programs out there that train dogs to become service dogs and they are worth looking into. One such program can be found by going to http://4pawsforability.org where you will find information on whether your child may be a good candidate for a service dog. I will tell you that if your doctor approves of a service dog for your child and you provide a safe home for the dog, you will be accepted by this program! Read some of the amazing stories here: http://4pawsforability.org/autism-assistance-dog/
I urge you to look into it if you think your child may benefit from it. Many of the programs match the dogs to the needs of your child. It is pretty amazing! For now, I will share another photo of our new little boy 😉
Here's to you and looking into a service dog for your child if you feel that it may benefit them!
With Love,
Hallie Bulkin