How To Use Mr. Potato Head To Elicit Language
By Hallie Bulkin
One of America's favorite toys, Mr. Potato Head, happens to be one of my favorite toys I use in therapy sessions. There are SO many concepts that can be taught using Mr. Potato Head. This is true of many toys but I have never had a child NOT like Mr. Potato Head, which is probably why he is one of my favorites, too!
Concepts to teach using Mr. Potato Head:
Body Parts
Clothing Items
Colors
Counting
Family (create a potato head family!)
Following Directions
Prepositions
Action Words
Pronouns
Turn-Taking
Wh-questions (who, what, where)
Greetings
Now this is not an exhaustive list, but it is a list of the most common concepts I teach when using Mr. Potato Head. If you don't have a set you can grab a real potato and gather some sticks, twigs, leaves, and other objects from outside and around the house to create your own Mr. Potato head.
The Process:
As you assemble Mr. Potato Head you can talk about what you are doing. For example, "Put arm in" or "put hat on" if modeling or teaching prepositions. As you do this you are also labeling body parts and clothing items. You could also count how many eyes, ears, shoes, or arms you are putting on Mr. Potato Head. If you have enough to make a potato head family, you can count family members or ask your child who is who. You can even teach turn-taking by taking turns putting a new body part or clothing item on Mr. Potato Head. Last but not least, you can also work on following directions by telling your child to help you by giving you the red nose (if you have more than one color) but remember this tests whether they can follow directions AND if they know the descriptor (red vs pink, for example) and the label for nose.
Once assembled, you can continue taking-turns by playing with Mr. Potato head and having a conversation between them. You would need at least two potato heads to create the conversational turn-taking. During this conversation you could work on any of the concepts listed above.
In Summary:
There is SO much that can be done with Mr. Potato Head. The sky is the limit. So if your child hasn't playing with Mr. Potato Head in a while, pull him out of the toy bin and strike up a conversation. You will be surprised by how many language concepts can be taught, practiced, and simply modeled using Mr. Potato Head!
If you have ideas of how to use Mr. Potato Head, please share them with us. We are always looking for new ways to expand play with the toys we already own, especially the classics! 😉
With Love,
Hallie Bulkin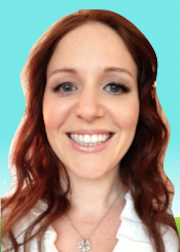 Hallie Bulkin is a Certified Speech-Language Pathologist and Visalus Distributor. She strives to help others receive the support they need to make a positive change in their children's communication skills and has a passion for helping others live healthier lives. If you'd like to know more about helping your child communicate or creating healthier habits, Hallie is happy to answer your questions.
PS. If you found this post to be of any value to you, please COMMENT below!