Take Charge of Your Child's Individualized Education Plan (IEP) With Ease!
Don't be a passive participant of your child's IEP team,
Be an active voice and advocate for your child to get their needs met! 
Dear parent, caregiver or private therapist of a special needs child,
Does the thought of your child's next IEP meeting make you feel overwhelmed and like you want to cry? 
If your answer is yes, I can help. If you will let me, of course.
Several years ago I worked for the local school county, sitting in trainings, learning what to say to parents to avoid giving you all that you asked for (chalk it up to budget reasons) in IEP meetings. This tugged at my heart strings. I secretly wanted to give you, the parent, everything that I knew your child needed, but I wasn't allowed. Sometimes, I would bend the rules and give more because I KNEW YOUR CHILD NEEDED IT. But this is not common, unless you know how to approach your child's team to get this done.
Today, I get to sit on the OTHER side of the table advocating for my clients and helping them fight for what we know their child needs and what SHOULD be on the IEP regardless of the counties budget issues. I can help do the same for YOU!
Let's be honest for a minute. IEP's make every parent, teacher and therapist want to pull their hair out! If you are anything like my past clients, you have had a good cry in the meeting or in the car afterwards. But it doesn't have to be that way. 
I have sat on both sides of the table and have experienced this as both a county employee and as a private practice owner advocating for my clients. So why do I want you to spend time with me learning all of my secrets to getting your child what they need?
Because, things have CHANGED.
The rules have changed. The administrators have changed. The types of services offered have changed. And we need to make sure we are doing our homework and setting your child up with a truly INDIVIDUALIZED education plan that meets their needs and is not based on the school counties lack of resources. 
Let's be honest. As a parent, YOU ALREADY KNOW what your child needs to work on in school. You know what they struggle with and where they excel. All that is missing is someone to help you get an IEP in place that will help support your child's needs. 
I will teach you how to get your child what they need added to their IEP so they can start to succeed in school. 
Picture this: the meeting is coming to an end, you have a smile on your face and in your heart and you feel HAPPY and SATISFIED as you walk to your car. Why? Because you know your child's needs are FINALLY being met in school. Are you starting to feel excited?
My services have helped thousands of parents get their children's needs met by empowering them as parents to truly be the best voice they can be for their child.
This could take your child's success (and their goals) to the next level!
Lizette Hoffman came to me, overwhelmed and unsure of what to ask for at her daughters next IEP meeting. She was never a quiet momma to begin with (in other words she was a great voice and advocate for her daughter from the start), but IEP meetings brought about lots of tears and feelings of overwhelm, which can interfere with the way the IEP team view you as an advocate for your child. While she doesn't LOVE IEP meetings today, she is able to attend them with confidence, using the strategies we have employed in the past to successfully request every change she wants on her daughters IEP. She knows when to call a meeting and when to ask for status updates, assessments, and more! The school team respects her and for the first time, they reached out to the private therapists without the private team having to initiate communication first. This momma has become a seasoned pro when it comes to advocating for her daughters needs and creating a successful flow of communication between the public and private therapy professionals.
Patricia Brown came to me when she needed to start the IEP process but had no clue how to advocate for her child since the public school setting was new to her and her child. She can now sift through the important parts of the IEP, read the goals and actually UNDERSTAND THEM (and if she cannot she asks them to be written in a way that can be understood) and she is sure to discuss all possible accommodations that can be put in place in the classroom to help her child succeed. She has a fabulous relationship with her child's school team and now has a child who is able to generalize what they are learning outside of the classroom into the classroom setting…this was no easy feat!
Tanya Simon came to me with a binder full of IEPs but had NO clue how to interpret them. She felt defeated and overwhelmed by all of the people that attended her sons IEP meetings each time. Working together, we were able to decrease the number of county employees that attended meetings (this helped with moms anxiety) and add in more meetings throughout the year as check-points to avoid going a whole year without meeting to discuss her sons IEP. Mom also learned about various resources for her son, which has taken his communication from being completely nonverbal to using a device as his voice. Even though the school had presented it in the past, mom was too overwhelmed and didn't understand the importance of such a service but with my help she was able to take a deep breath and open her mind to the options available in her sons public system. Her son is now communicating successfully with his device and mom has regular check-ins with his school team, which has helped to alleviate her anxiety over needing to keep him in the public school system (for financial reasons).
WILL YOU BE NEXT?
Face it. The IEP process is a daunting one. But you can totally do it and get your child's needs met when you follow the strategies and tips that I have put in place! 
Fire your advocate and create and advocate within yourself! 
There is only one way to get your child what they need: ask for it with confidence. 
I am ready to help you do that. 
Let's spend two hours together,  in an exclusive 'Webinar Mastermind Setting' that you can plug into from any device, anywhere in the world!
WHAT YOU WILL LEARN INCLUDES:
how to get the team to listen to you – acronym CARE
How to Advocate for your child in a respectful manner
How to Build a relationship with the school team
How to Engage the school team so it benefits your child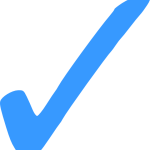 What to pay attention to on your child's IEP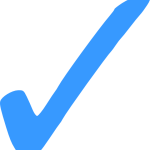 Create your own IEP goals (if you so desire!)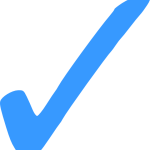 Re-write goals that may be "okay" but need tweaking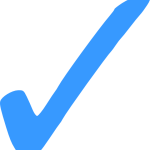 How to stay compliant with the laws and hold the IEP team compliant, without hiring a lawyer and memorizing every law out there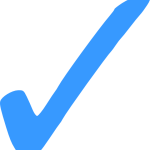 How to stop hiring expensive advocates when you can do it yourself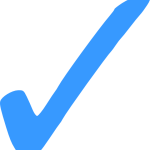 Cut your preparation time and time spent in the IEP meeting in half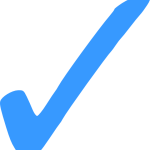 Gain more respect from your child's IEP team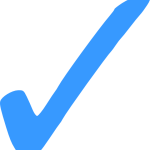 Where to find other parents to talk to in order to compare notes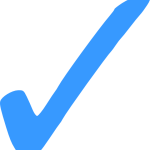 How to attract the right attitude from the public school team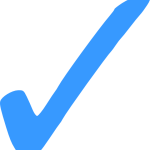 How to connect your private and public teams so the IEP team is one cohesive whole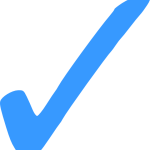 How and when to "pitch" your ideas for changes to the IEP, and when to listen to the school team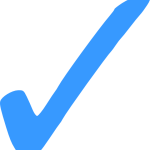 Tying it all together
I'm ready to teach you. 
In this live webinar training, we will get together to review how to sift through the endless mounds of paperwork that we call an IEP and learn what to pay attention to. You will learn how to assess whether your child's goals are appropriate and if they make sense, and how to re-write the goals if necessary. We will also discuss how to build your confidence and help you advocate for your child to get them everything they need and deserve on their IEP.
Plus we are adding a 1 HOUR bonus Q&A session on ________. After the training you will have a chance to absorb all this material and the come back around and get your biggest questions answered.
WHERE WOULD YOUR CHILD BE ACADEMICALLY IF YOU ADVOCATED FOR THEM, CHANGED THEIR GOALS WITHIN REASON, GOT THE IEP TEAM TO APPROVE THE CHANGES AND ACTUALLY GOT THE SCHOOL TEAM TO IMPLEMENT THOSE GOALS?
WHO IS THIS FOR?
someone who is serious about advocating for their child's rights…

someone who is serious about taking the IEP meeting to the next level. The level where we get things done…

Someone who wants a successful approach to not just surviving the IEP meeting but getting your child's needs met…

someone who knows advocating for their child is work but doesn't mind putting in the time…
WHO IS THIS NOT FOR?
someone who thinks they know it all…

someone who thinks they should be given every wish they ask for without hearing the schools side of the matter…

someone who complains about wanting to make changes to their child's IEP but will not actually carry out the work…

someone who is a negative nelly and doesn't see the value in fighting for your child's rights…
BONUS #1:
Picture Guides: How To Deal With Unwanted Behaviors. How to get rid of unwanted behaviors (biting, hitting, kicking, ignoring the important rules) at home and in the classroom. 
(Normally $27)
BONUS #2:
Mini Stories: Make & Keep Friends. How to help your child understand the concepts of asking a friend to play, sharing (in different scenarios) and personal space.
(Normally $27)
BONUS #3:
Live Online Q&A Session on February ______!
If you register before February __, you will be invited to attend a LIVE Q&A session with Hallie Bulkin for 1 Hour on February ___.
Get it now. The price goes up to $77 right after the live webinar on February ___