Dear parent, teacher, therapist, and anyone who has a child who is afraid of fireworks,
Do you have a child who hides when they hear a big boom? Runs away or goes into melt-down mode when the bright lights and sparkles fill the night sky?
Have you ever wished there was an easy way to help prepare your child for the fireworks? So that they could actually enjoy them???
STOP staying home and avoiding firework shows!
Here is a simple and FREE SOLUTION!

Using a picture guide to target fears is easy to implement. Anyone can do it!  This story is targeted, simple and easy to understand.
Who is this fireworks picture guide for?
This book is specifically for any child that has a fear of fireworks.
In this child-oriented and topic-focused digital book, the free guide targets and helps prepare your child so they can overcome their fear of fireworks.
Introducing a FREE Picture Guide to Tackle One of Your Child's Fears:
How To Prepare For The Fireworks.
The UK Version.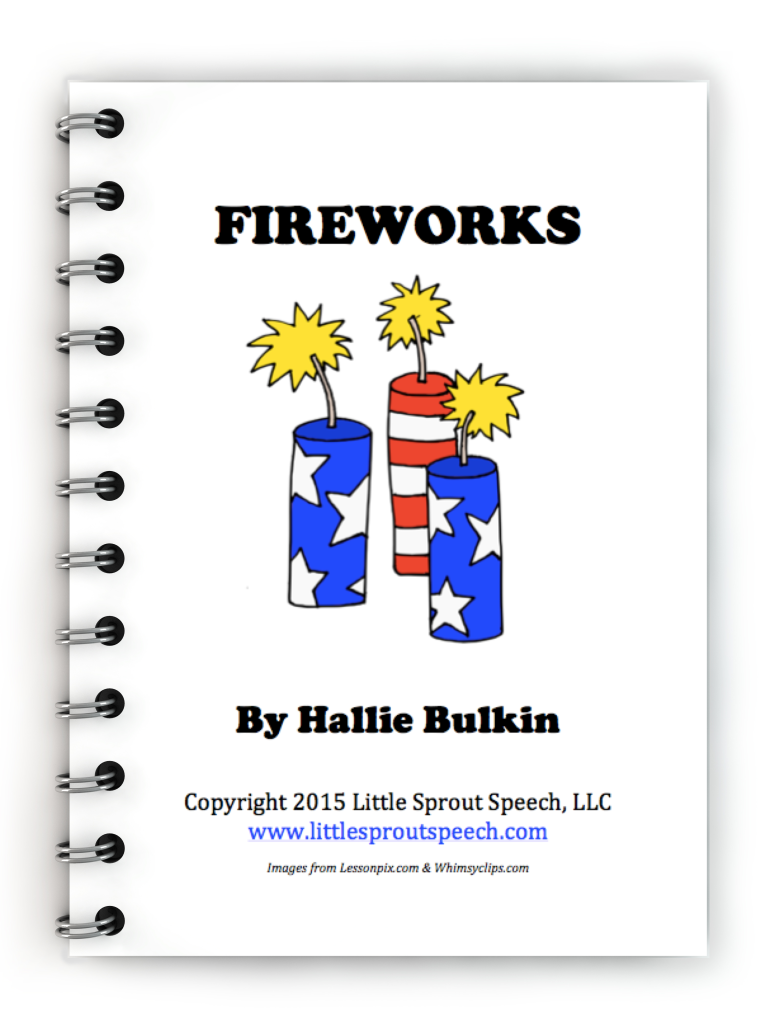 Sneak peek into our free guide: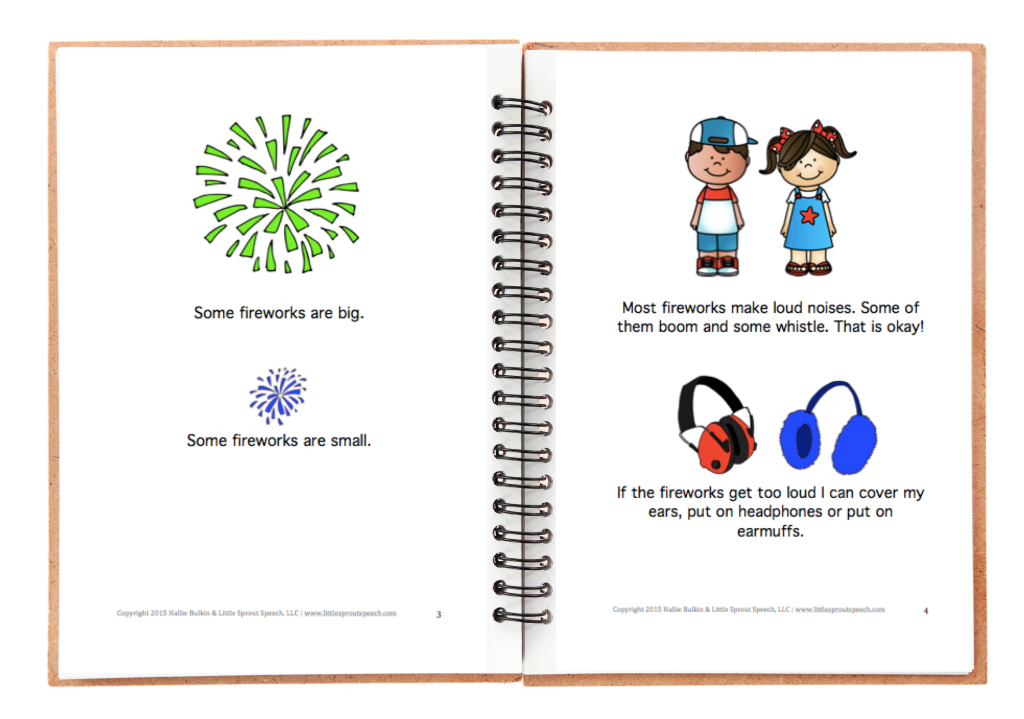 What will you get? In this guide, your child will learn:
What to expect at the fireworks

What they can do if they feel scared

What they can do if they feel happy

Through pictures that match the written text
You can find Hallie's Picture Guide (AKA "Social Story") tips on the Little Sprout Speech TV website & Grab our first behavior series here.
Get instant access to this incredibly helpful, simple and easy to understand guide that will help transform your child's fear of fireworks into an experience they can learn to enjoy.
As a bonus you will also receive our "Finding Your Voice" newsletter!
Only $10
FREE
IMMEDIATE DIGITAL DOWNLOAD
Get It NOW!